Gary Scherbain of Wah-sa gallery has initiated a new program for AIHM along with a gift of over two hundred works of art.
He is retiring from the gallery and wants to help get art into our healthcare facilities.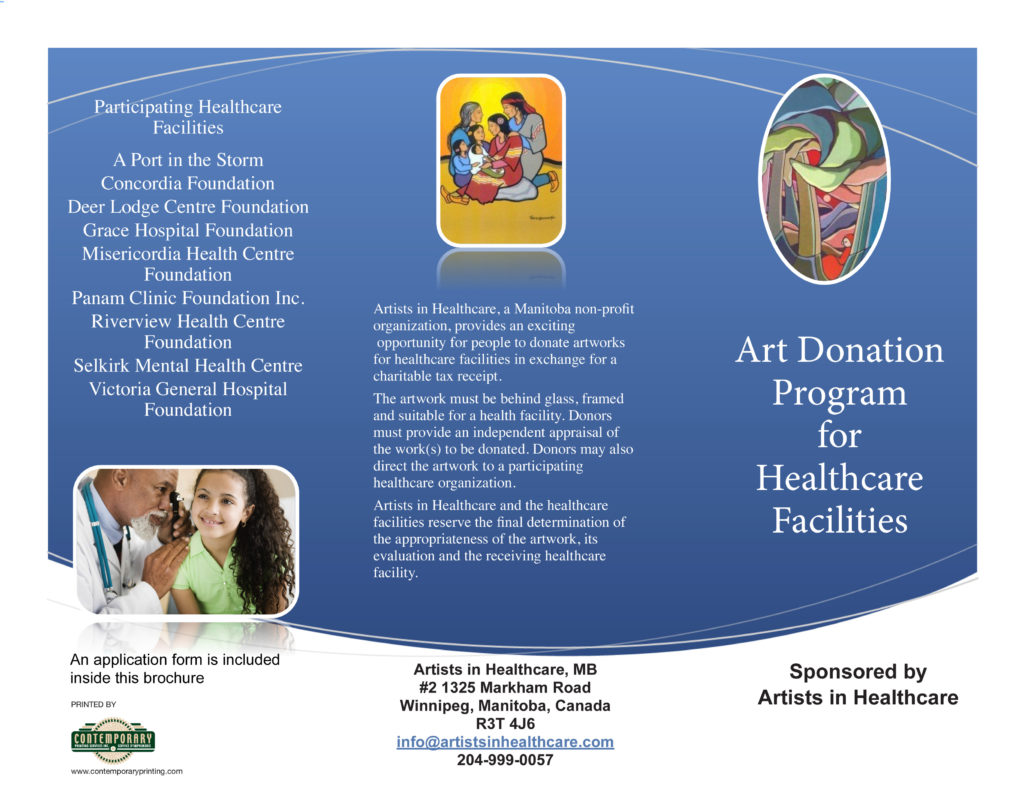 Artists in Healthcare, a Manitoba non-profit organization, provides an exciting opportunity for people to donate artworks for healthcare facilities in exchange for a charitable tax receipt.
The artwork must be behind glass, framed and suitable for a health facility. Donors must provide an independent appraisal of the work(s) to be donated. Donors may alsodirect the artwork to a participating healthcare organization.
Artists in Healthcare and the healthcare facilities reserve the final determination of the appropriateness of the artwork, its evaluation and the receiving healthcare facility.
The donation form can be downloaded by clicking HERE