Mary Louise Chown has recently published a book based on her six years experience working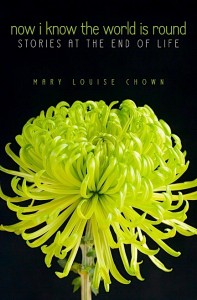 as a visiting artist for AIHM.
Mary Louise's book is a narrative interweaving of conversations, reflections, folktales and stories, told by patients in hospice and palliative care settings.
"NOW I KNOW THE WORLD IS ROUND: STORIES AT THE END OF LIFE", is a book about
the place of the arts in healthcare. In it, Mary Louise chronicles some of
her memorable experiences with those nearing the end of their life, as she
told stories and played music to celebrate the preciousness of human
existence and the inevitability of death.
Click here to go to the book website :